A few weeks back I did update our Wine Century Club status (which is almost invisible in the left sidebar) to 89 out of the required 100 varieties.
Variety #89 was Welschriesling, not to be confused with the regular german Riesling variety – totally different.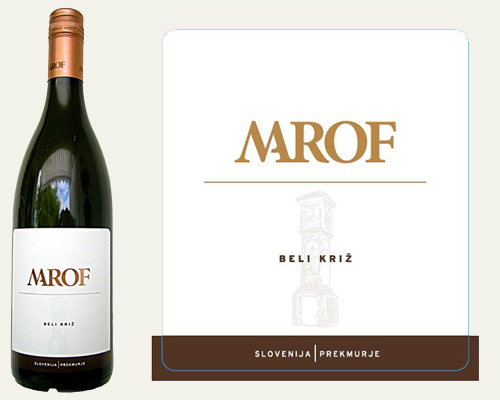 The wine – 2007 Marof Beli Kriz from, of all places, Slovenia – precisely; Prekmurje, Slovenia.  The wine is a blend of 65% Sauvignon Blanc and 35% Welschriesling (again, unrelated to the Rhine Rieslings of Germany).
The wine is a full to medium bodied white that is moderately priced at under $20.
We liked it a lot for an every day sipper and wish we had bought more when we had the chance.
And, #89/100 Yea!
Posted by DRHamp as Wine-Wine-Wine at 12:23 PM UTC