Just an Update and a Couple More Varieties Added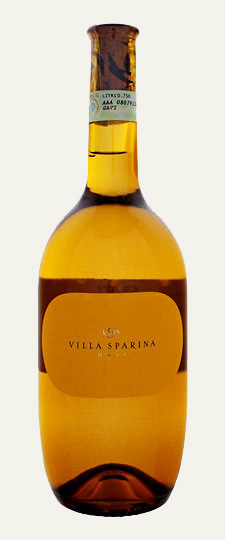 In my prior post, one of the wines I tried was Gavi and the grape variety was Cortese. The wine was pretty unpleasant, and I thought the bottle was flawed. I can confirm, at least in my own mind that the previous Gavi was indeed flawed. This weekend we opened a bottle of 2006 Villa Sparina Gavi and enjoyed it very much. Kind of a funky looking bottle, but the wine inside was very nice. Light straw colored with a lot of citrus and pineapple flavor. Alcohol at about 13% makes it a nice summer sipper. Needless to say, I've revised my impressions of Gavi in a favorable way. At $18, the QPR is not great, but reasonable.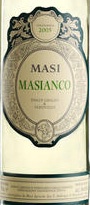 Later, we opened a bottle of Masi Masianco which is an Italian wite blend made up of 75% Pinot Grigio and 25% Verduzzo. Verduzzo is a new variety for me and it's a grape grown predominately in the Friuli-Venezia Giulia region of northeast Italy. I'm not necessarily a big fan of Pinot Grigio, but this was light, fruity and pleasant. Again, 13% alcohol makes is a good summer afternoon wine, and at $13 a good QPR.
It just struck me, I guess this was an Italian, white wine weekend.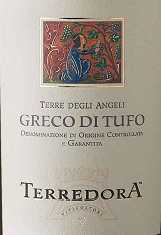 On Sunday, we opened a bottle of 2006 Terredora Dipaolo Greco di Tufo, made from 100% Greco grapes from Santa Paolina in the Southern Italy region of Campania. This was my favorite of the three wines – lots of fruit and well balanced with a nice mouth feel. It was a little more full bodied than the others with slightly higher alcohol. QPR was about the same though as this was a $22 bottle.
So, I'm progressing along toward qualification for the Wine Century Club. Now at 72 varieties of the required 100. I've got three more new varieties ready to open and will get to them in the next few weeks. I think getting to 80 or even 90 should be pretty straight-forward, but the last 10 might be very tough.
Posted by DRHamp as Wine-Wine-Wine at 11:25 AM UTC