Our friend Jill at  Domaine547 included a bottle of 2007 Pere Guardiola Empordà Floresta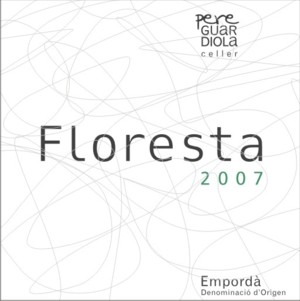 , a Spanish white blend in our last order.  While we didn't necessarily fall in love with the wine, we did like it and it has an excellent QPR (Quality-Price ratio).
What stood out for us with this wine is its makeup – 50% Macabeo, 42% Chardonnay, and 8% Muscat.   Why is this special to us — it's  the Macabeo, a variety we had not had before and it becomes #82 on our quest for qualification in the Wine Century Club.
Posted by DRHamp as Wine-Wine-Wine at 10:32 PM UTC