Back in February, I posted about our aquisition of Allie Mae as a companion for JoJo, our aging female Golden.  Then sadly, in May I made the post regarding our losing JoJo.
Allie Mae at four years of age is just emerging from puppyhood and has a lot of energy and playfulness in her.  She visibly wanted and needed a companion who not only would bond with her, but would also run and play.  While Allie Mae is an well trained and disciplined young lady, she does possess a degree of oneriness and quickly earned the nickname – "Pill"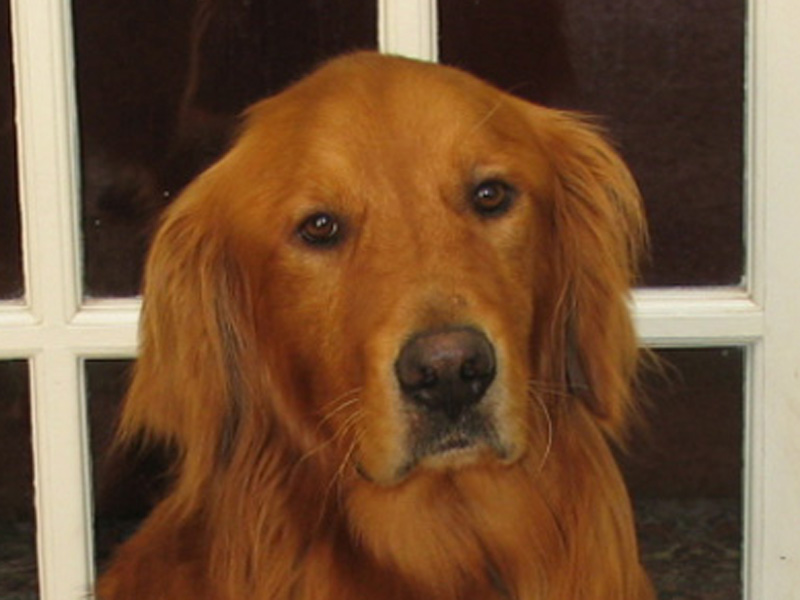 In June, with the help of Golden Retriever Rescue of North Texas, we identified a candidate for the job of Allie Mae's playful/loving companion.
He is a two year old red male named Marty.  The rescue coordinator said he might work out although she had not seen him especially playful with other dogs and wasn't sure that he would do so.  The coordinator was actually somewhat interested in keeping him herself but allowed us to keep him for a day just to see if he and Allie Mae would get along well together.
It took all of about an hour and they we're wrestling and playing that they had been Best Friends Forever!  We took several pictures of them playing and sent them to the rescue coordinator.  Her response was:   " Well, it looks like he has made his decision ".
Marty is still a little un-disciplined and very much a puppy, but he's eager and learning fast.  We will get him involved in a more structured obedience class very soon and I expect him to do very well.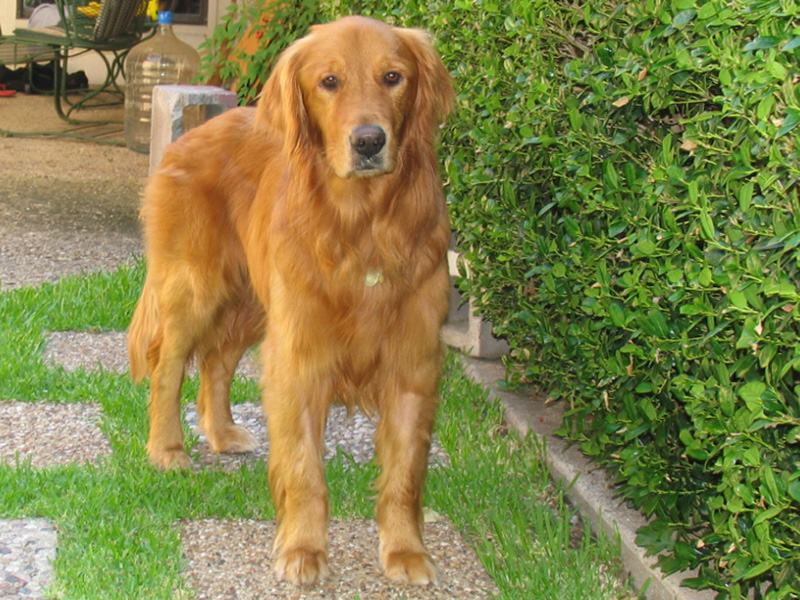 We thought Allie was a little onery — if we only knew.  We now call Allie Mae "Sugar Pill" and Marty, "Piss & Vinegar Pill"  – He is full of it!
Marty has a classic Golden Retriever shape – big head, broad chest, big paws — a very handsome boy.
In a short time, Marty and Allie Mae have become BFFs and we're all loving it!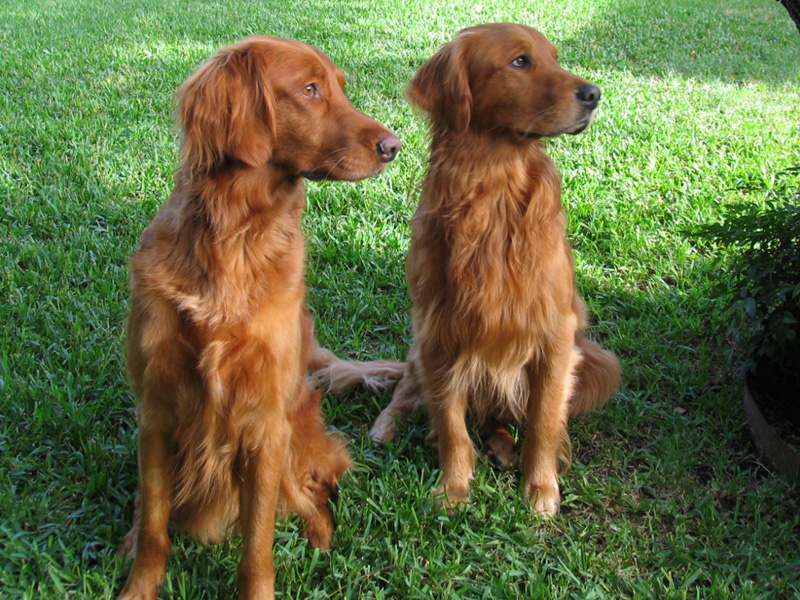 Posted by DRHamp as We Love Dogs at 9:07 AM UTC